TWITCH DROPS
Charitable Rust is in just a few days!
November 19th-21st
There will be 48 hours of exclusive drops on the Rustafied channel along with all of the creator/special guest channels participating in the event.
November 19th-26th
The generic drops can be obtained from any channel streaming Rust that has drops enabled. These drops go for the entire week!
Don't forget to get your accounts synced at https://twitch.facepunch.com/ to ensure you can claim your drops!

We will have an array of Charity skins on the item store for sale as well, starting Thursday the 17th. These will be account-bound (cannot trade or sell them) as the proceeds from them go to World Central Kitchen.
RUST'S BIRTHDAY
Rust is going to be celebrating our 9th Birthday on December 11th, 2022!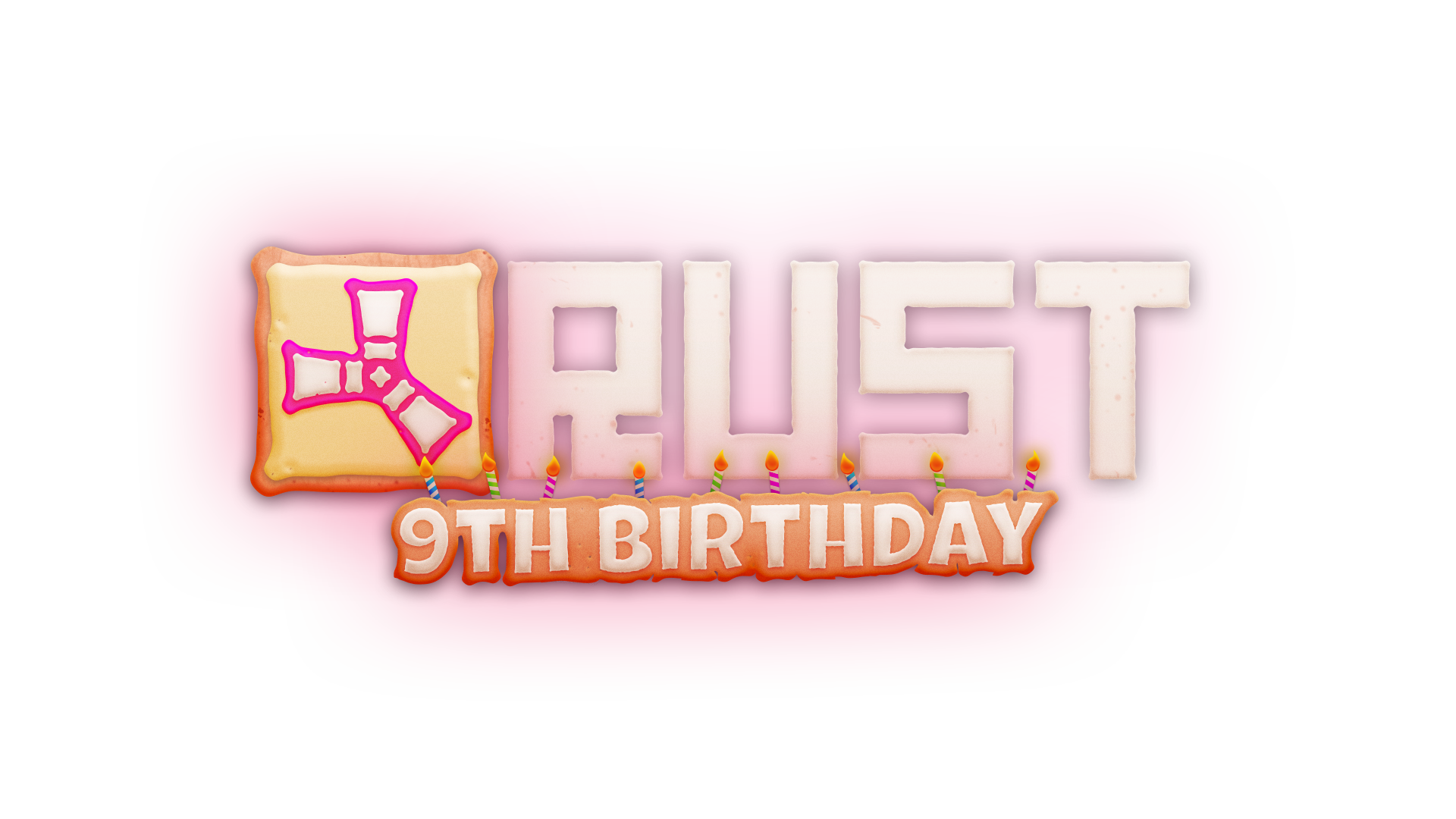 There will be an active server event enabled for the day. You spawn with cake and party hats. Many loot boxes around the map will have balloons on them. Just a little slice of fun in your day of death and destruction 🙂
Special thanks to our community for your continued support and helping us make it this far!